2015 Visible Award: the shortlisted projects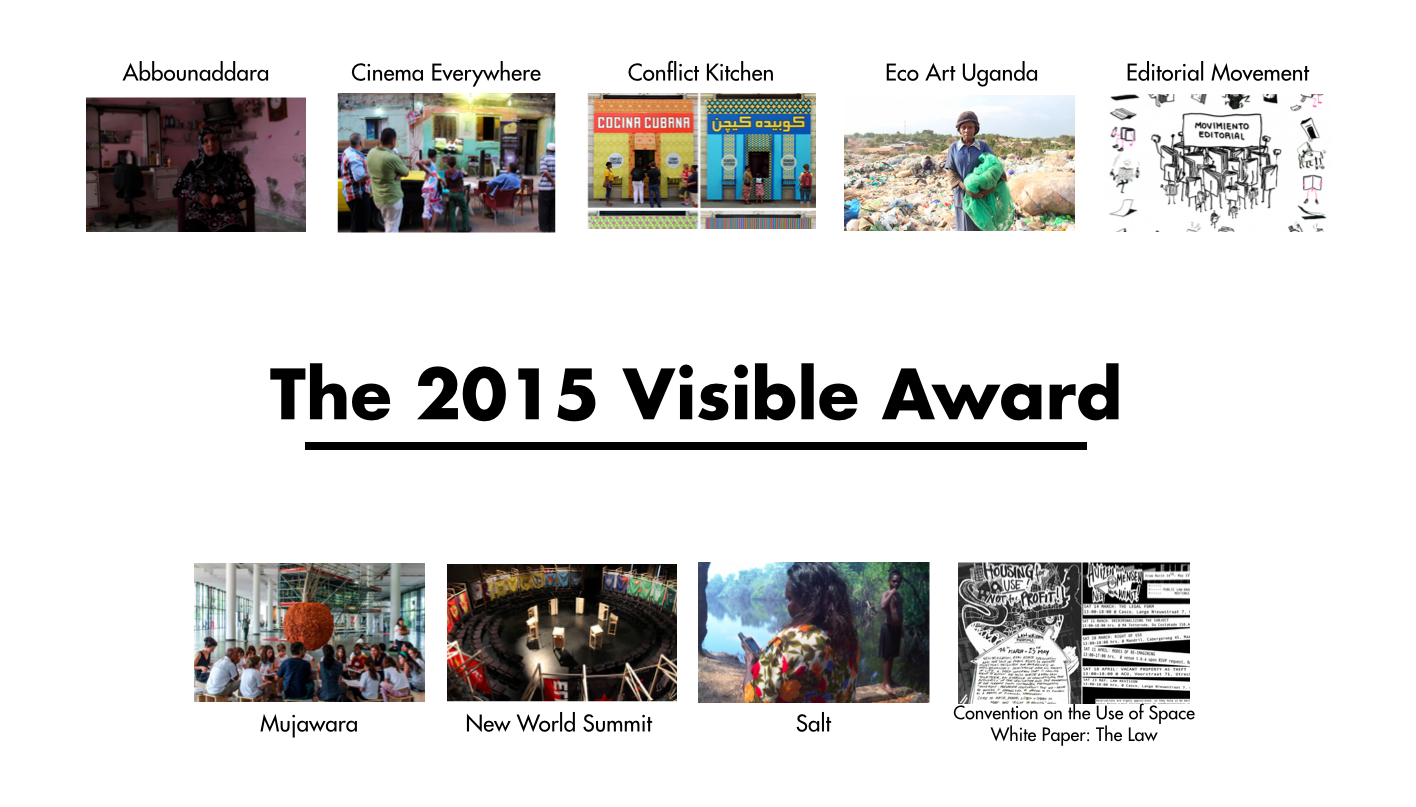 We are really glad to announce the nine shortlisted projects that have been selected by our steering committee for the 2015 Visible Award . An overall number of 156 projects were assessed, of which 58 projects have been nominated for the Award through the curatorial advisory board and 98 projects have been submitted through an open call. The full list of longlisted projects can be accessed here. The nine shortlisted projects are: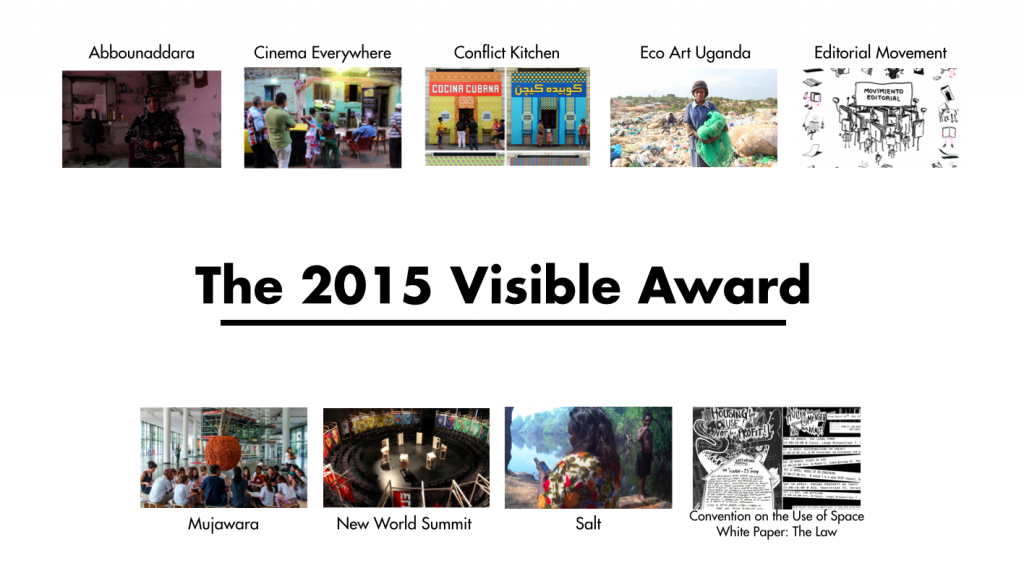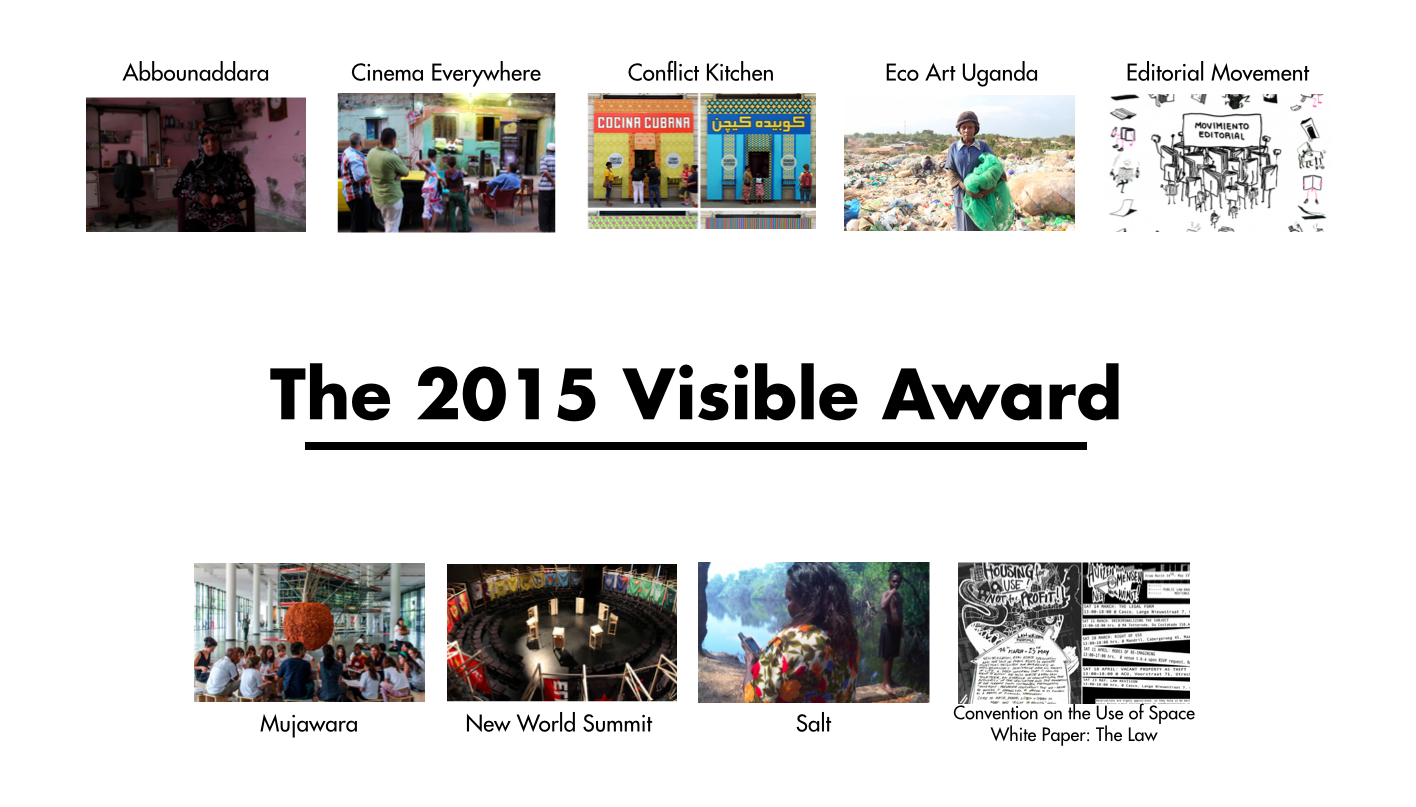 Abounaddara,
by Abounaddara collective (Syria)
Conflict Kitchen,
by Dawn Weleski and Jon Rubin (USA)
Ecoart Uganda,
by Ruganzu Bruno Tusingwire (Uganda)
Mujawara / The Tree School,
by Campus in Camps and Contrafilé (Palestine-Brasil)
New World Summit,
by Jonas Staal (The Netherlands)
Salt,
by Karrabing Film Collective (Australia)
The jury session, hosted by Tate Liverpool, will take place on the 31st of October at the grand Council Chamber of Liverpool Town Hall, and will bring together artists, experts, and users of socially engaged artistic practices in a one-day conversation that will try to merge the procedures and criteria of an evaluation process with the discursive elements that characterize panel discussions on the relationship between artistic practices and social change. The registration to attend the jury will open in September.
These videos have been generously put together by the shortlisted artists to represent their project within the jury session. Please enjoy and get ready for the 31st of October!