#OnPedagogy: Jonas Staal presents The New World Academy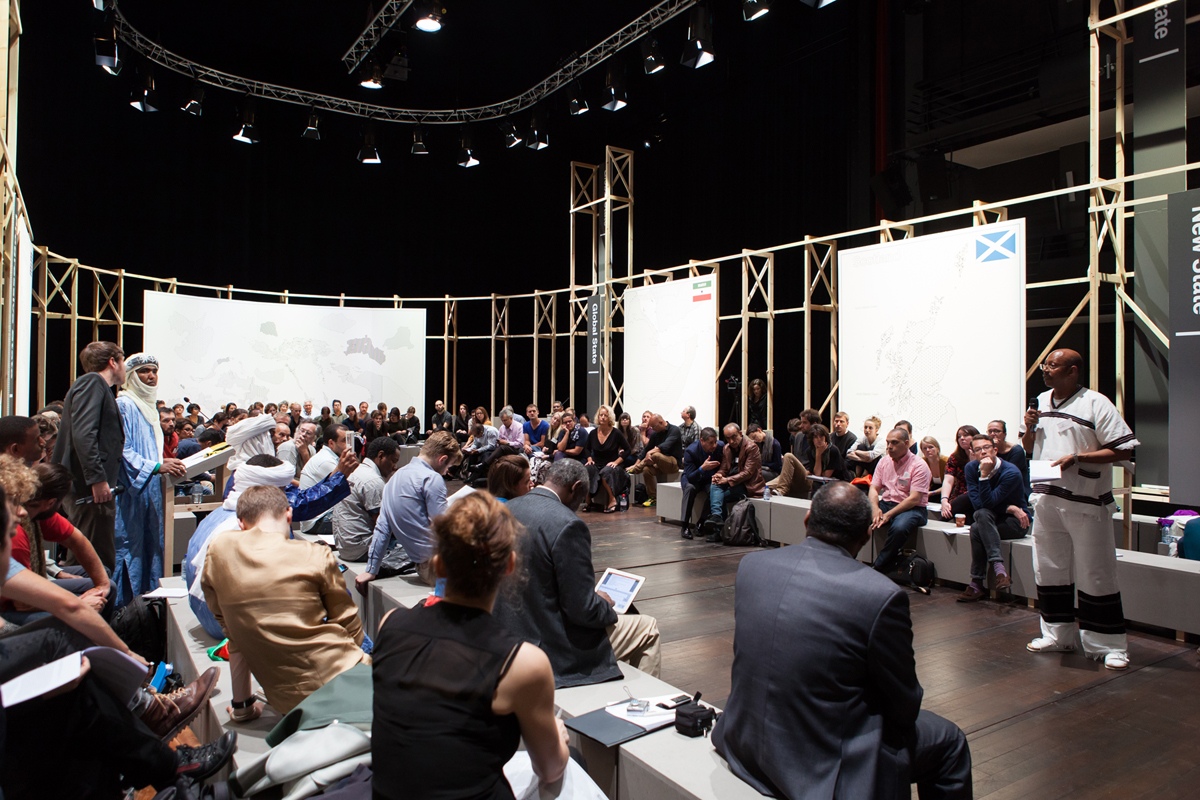 Jonas Staal presents New World Academy in the frame of the program On Pedagogy at erg. 
New World Academy was established in 2013 by Jonas Staal in collaboration with BAK. It hosts representatives of stateless political organizations to explore, together with artists and students, the role of art at the heart of political struggle. 
Jonas Staal is artist and founder of the artistic and political organization New World Summit (2012-ongoing) and the campaign New Unions (2016-ongoing). Staal's work includes interventions in public space, exhibitions, theater plays, publications, and lectures, focusing on the relationship between art, democracy, and propaganda. Recent solo exhibitions include Art of the Stateless State (Moderna Galerija, Ljubljana, 2015), New World Academy (Centraal Museum, Utrecht, 2015) and After Europe (State of Concept, Athens, 2016). His projects have been exhibited widely, among others at the 7th Berlin Biennial (2012), the 31st São Paulo Biennale (2014), and the Oslo Architecture Triennial (2016). Recent books by Staal include Nosso Lar, Brasília (Jap Sam Books, 2014) and Stateless Democracy (BAK, 2015). The artist is a regular contributor to e-flux journal and researcher at the PhDArts program of the University of Leiden on the subject of Propaganda Art in the 21st Century.