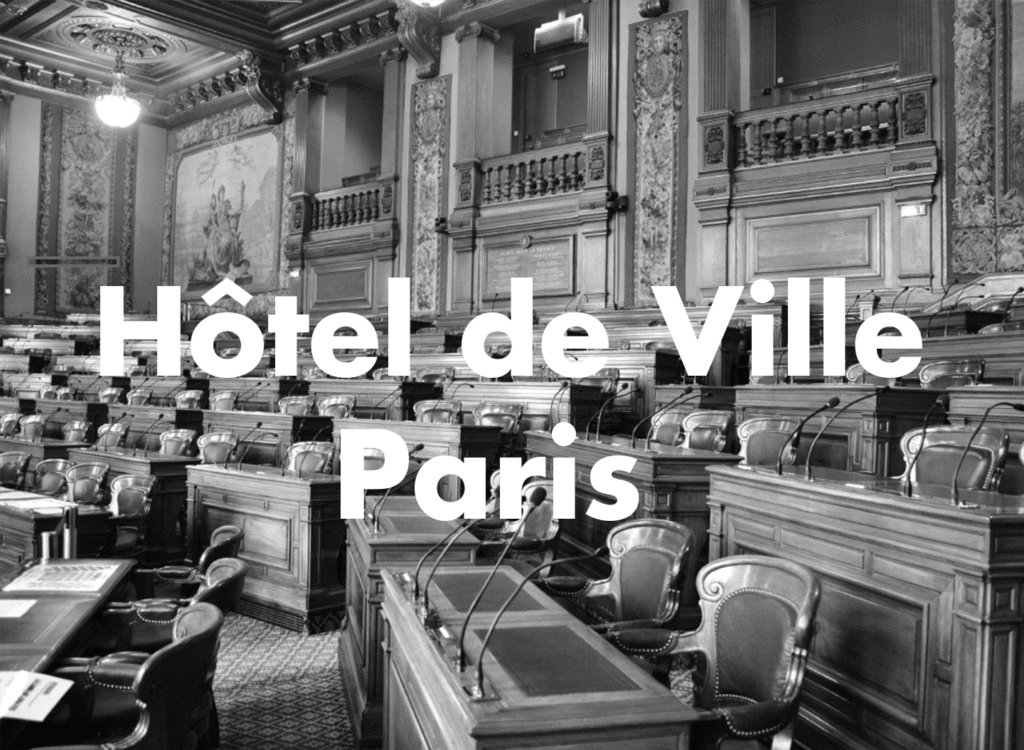 Dear participants,
The temporary parliament for the Visible Award is coming soon, we are happy to welcome you on this occasion in the Salle du conseil de l'Hôtel de ville (council chamber of the Town Hall).
The Town Hall team has informed us that the 16 November is the anniversary date of the Yellow Jackets Movement. On this occasion, a procession of demonstrators will pass through rue de Rivoli during the day and the Hôtel de ville metro station will be closed to the public. However, the nearby Châtelet-Les Halles and Rambuteau metro stations remain open.
The event is maintained
but entry during the demonstration will be restricted. Members of the Lafayette Anticipations staff will be outside near security points, to facilitate your entry.
Please note the following practical information :
– Arrival around 9am
– If you can't arrive between 9am and 10am -> please let us know :
+33 6 85 13 41 97 or +33 6 72 37 17 53
– If you cannot find the security point or identify a member of staff -> please ring : +33 6 85 13 41 97 ou +33 6 72 37 17 53
– Entrance by 5, rue Lobau – 75004 Paris
– Please bring an identity document with you
– It is possible to go outside to get some fresh air during breaks in the inner courtyard
– Depending on the situation, if you wish to leave the Town Hall there is no guarantee that you will be able to come back.
– Please do not bring any luggage (or too large a bag)
For the reasons mentioned above, we advise not to go out of the Town Hall during the lunch break:
– those who have ordered a meal tray: please remember to come with the extra 7€ in cash
– due to the situation, we have planned extra meals -> please also plan 7€ in cash
Thank you in advance for the attention given to this email,
We look forward to seeing you all on Saturday.
With best wishes,
Visible project team