Release of "Collectively Annotated Bibliography: On Artistic Practices in the Expanded Field of Public Art"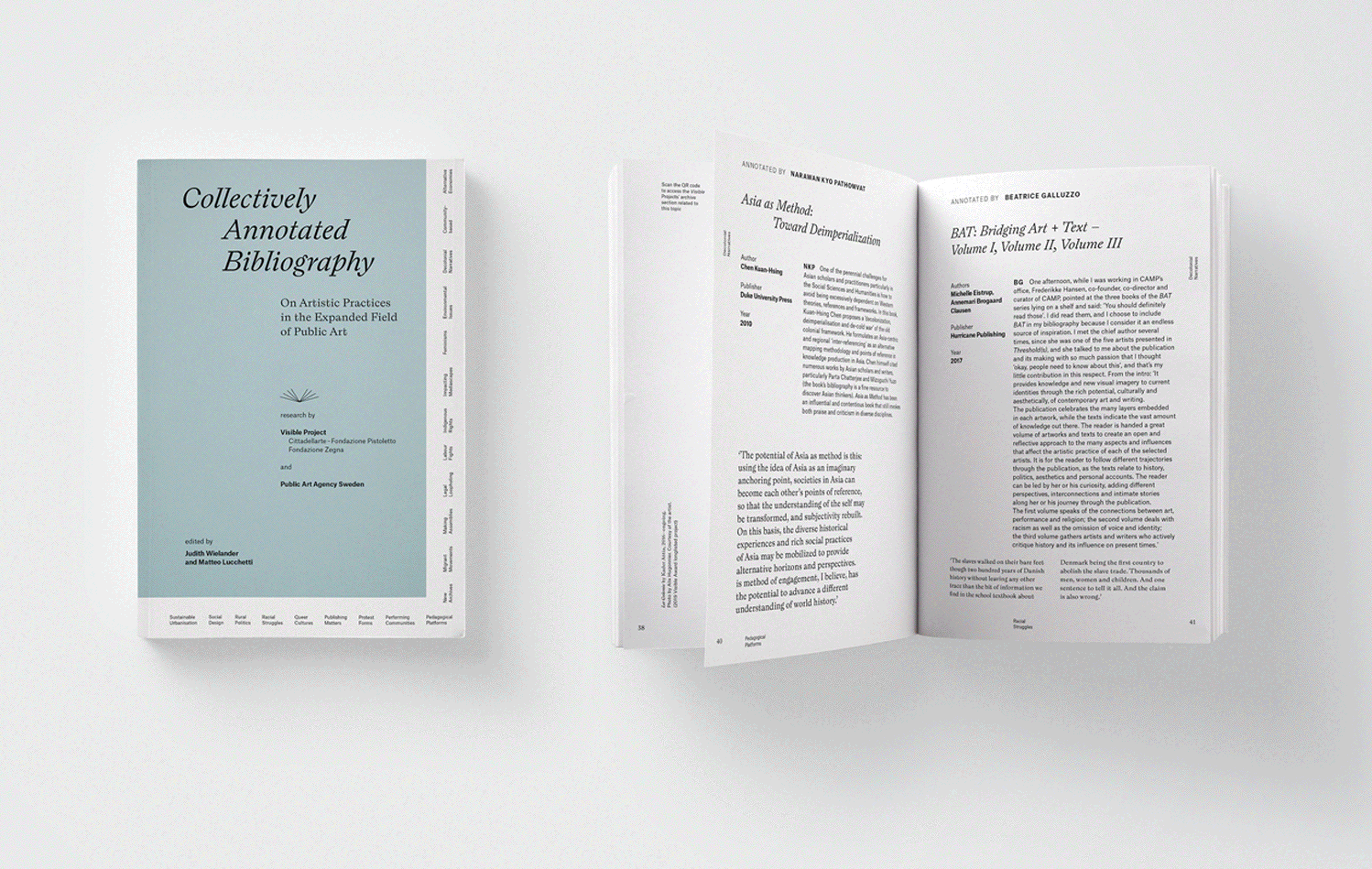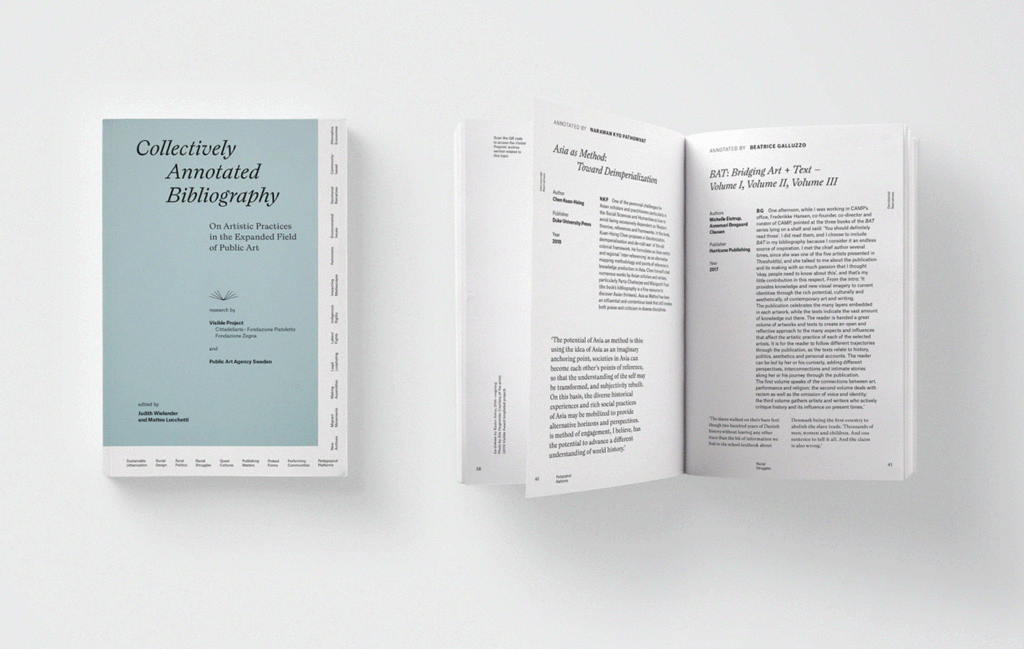 The Visible project (Cittadellarte – Fondazione Pistoletto/Fondazione Zegna) was commissioned by the Public Art Agency Sweden to conduct research on the relationship between theory and socially engaged artistic practices. Compiled and edited by Judith Wielander and Matteo Lucchetti, the 150 different materials reflect a decolonial perspective that takes into account the biases, privileges and power positions of those who have dictated the dominant perspectives on art history so far.
The publication and digital platform are the results of a longstanding commitment by Public Art Agency Sweden to issues of knowledge production in terms of collective and critical work in the expanded field of public art. In the spring of 2019, we invited the Visible project to compile an annotated bibliography, that is, a classic bibliography with brief explanations of the major themes of each book.
The annotated bibliography is introduced via conversations with a philosopher (Emanuele Coccia), an academic researcher (Andrea Phillips) and an independent curator (Gabi Ngcobo). They reflect on what creating a bibliography that informs and inspires artistic practices in the extended field of public art means today.
The design of the book and online platform is by Lupo&Burtscher.