The ten shortlisted projects for the 2019 Visible Award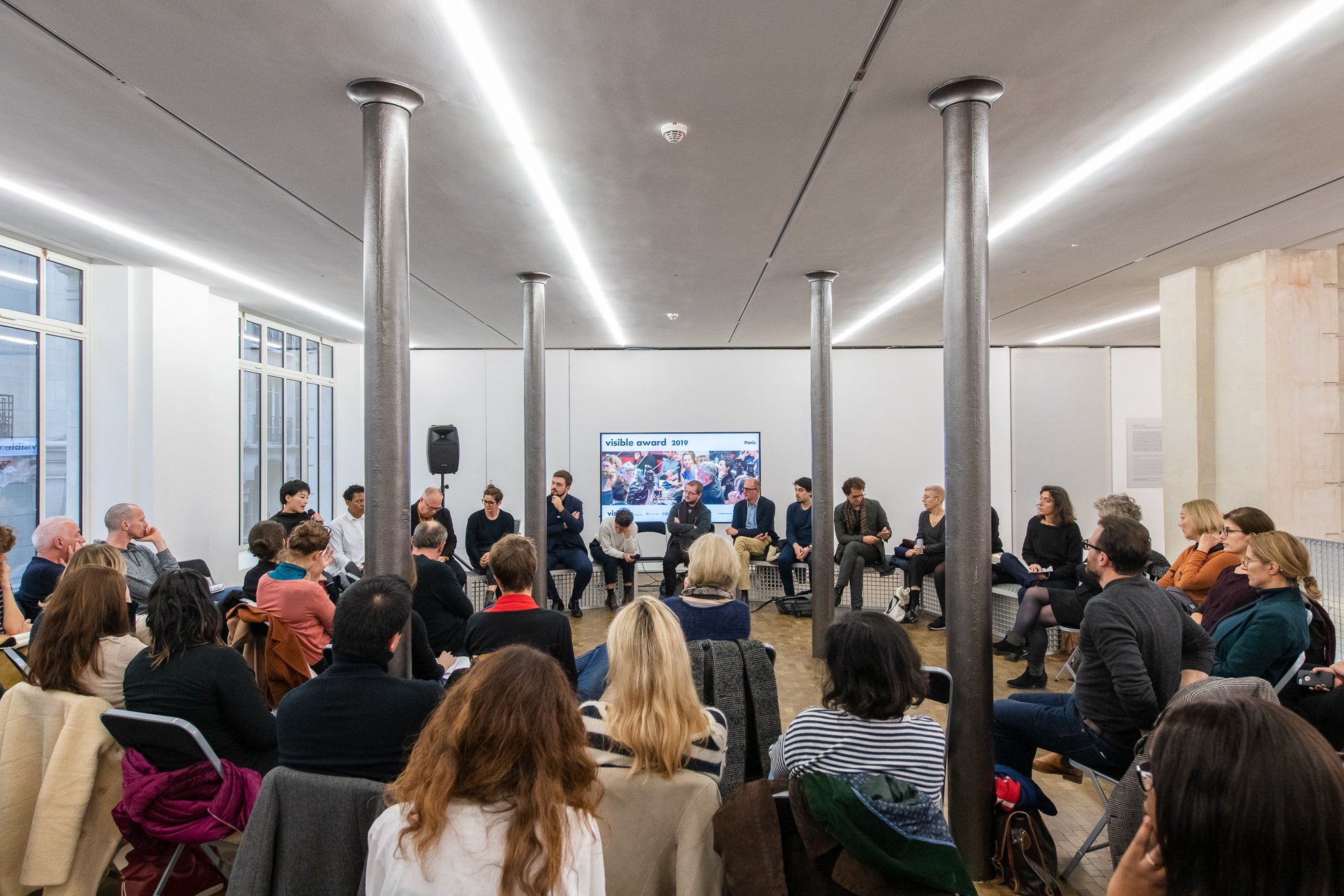 On Friday 16 November we publicly announced the ten shortlisted projects for the 2019 Visible Award, after two days of intense work with the selection committee at LaFayette Anticipations in Paris. Following the announcement we held the first Visible Award Public Assembly, so to start meeting with the many friends and colleagues in Paris and introduce the ten shortlisted projects and start the conversation around the Temporary Parliament that will take place in November 2019.
[ngg src="galleries" ids="24″ display="basic_slideshow" show_thumbnail_link="0″]
We are extremely happy to share with you the ten shortlisted projects. The full projects' pages will be made available, together with the rest of the longlisted projects around the early days of December.
Richard Bell, Embassy (Melbourne)
Cooking Sections, Climavore: On Tidal Zones (Isle of Skye)

Luke Ching Chin Wai, Undercover Worker (Hong Kong)

Forensic Architecture, The Grenfell Tower Fire (London)
Daniel Godínez-Nivón, Tequiografías (Mexico City)
Morten Goll and Tone Olaf, Trampoline House (Copenhagen)
Emily Jacir, Dar Yusuf Nasri Jacir for Art and Research (Bethlehem)
Marisa Morán Jahn, CareForce (various cities in the USA)
Otobong Nkanga, Carved to Flow (Athens, Uyo)
Jasmeen Patheja, Blank Noise (Bangalore)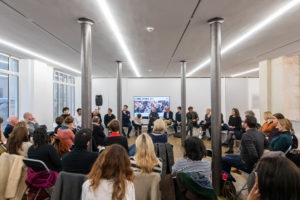 The selection committee was composed by Charles Esche, Director, Van Abbemuseum, Eindhoven; Gabi Ngcobo, X Berlin Biennial Curator; and Xiaoyu Weng, associate Curator of Chinese Art at the Solomon R. Guggenheim Museum, New York; alongside with Visible project chief curators Matteo Lucchetti and Judith Wielander; François Quintin, Director, and Anna Colin, Associate Curator, Lafayette Anticipations – Fondation d'entreprise Galeries Lafayette; Paolo Naldini, Director, Cittadellarte – Fondazione Pistoletto; and Andrea Zegna, council member of The Fondazione Zegna.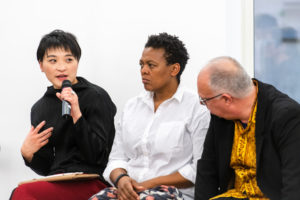 The external members of the committee wrote a joint statement that we gladly publish here:
As a jury, we were very impressed by all the 67 projects nominated
by 33 of our curatorial colleagues. Its depth and quality made for
an interesting and lively discussion of the relative merits of many
good projects. We selected 10 shortlisted projects that all precisely
address the Visible Award criteria and have already demonstrated
an ability to connect the field of art to emancipatory social change.
The 10 projects also serve as a good representation of the
dominant interests of the whole long list, which was remarkable for
its focus on sustainable and experimental agriculture, interventions
in educational and juridical processes and long-term institutional
development. We are already anticipating with excitement the
coming Visible Award Temporary Parliament where the 10 projects
will be publicly assessed and a winner announced.

Charles Esche, Gabi Ngcobo, and Xiaoyu Weng
We are looking forward to continuing the conversation with the guests who generously shared some of their time and opinions with us during the public assembly, and to welcoming them again at the events that we have in store for 2019.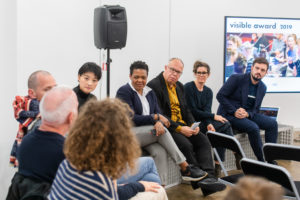 Here you can watch a live video of the announcement of the ten projects by Charles Esche, Gabi Ngocobo and Xiaoyu Weng. Enjoy: