Visible book wins a Top Application Award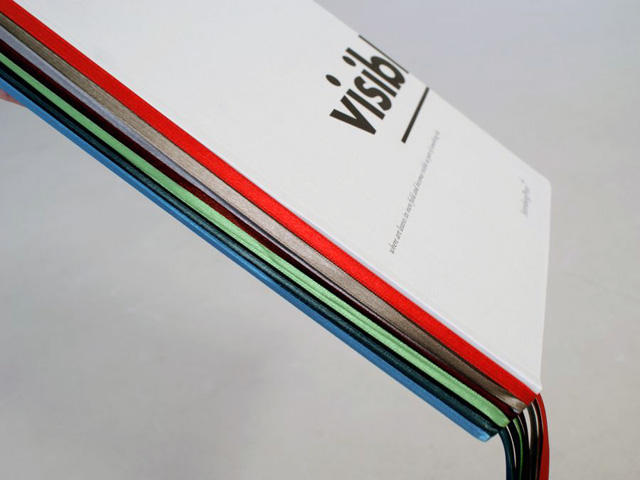 After a break following the ceremony of the 2011 visible award, the visible platform is back to announce another prize. This time round we are the recipient of a 2012 Top Application Award for our book, "visible – where art leaves its own field and becomes visible as part of something else", beautifully designed by Lupo&Burtscher and published with Sternberg Press back in 2010. That was our first step towards the award and the platform in general and on this occasion we would like to remind you that the digital version of the book is freely available on our website (download digital visible book)
The Top Application Award, initiated and supported by Fedrigoni, is an international prize that springs out of the existence of a virtuous network that connects graphic designers, printers and paper makers to their customers, all together at work on large scale projects.
Our book won the second prize in the Book Publishing – Hardback category, dedicated to art books and catalogues.
The judging panel included Paula Scher (principal at Pentagram), Javier Mariscal (Spanish graphic designer and furniture designer), Leonardo Sonnoli (partner of Tassinari/Vetta studio) and Simon Esterson (publication designer), and selected the winners among 800 worldwide participants. The ceremony took place at Milan Triennale in a three day exhibition from the 8th to the 11th of March.