Yangjiang Group. Last week at Eastside Projects, Birmingham.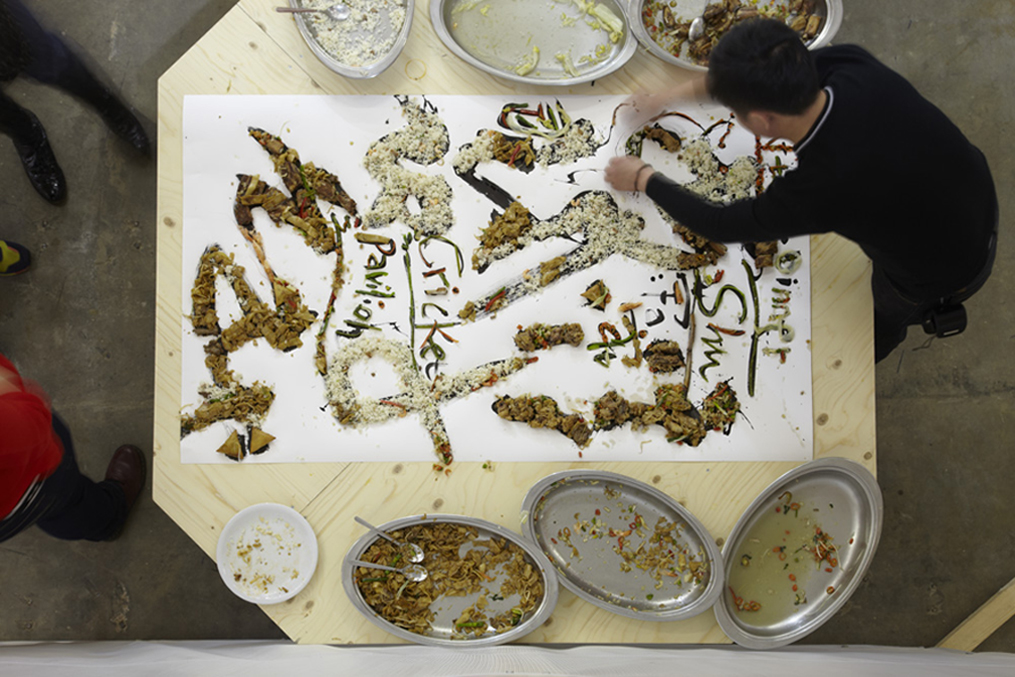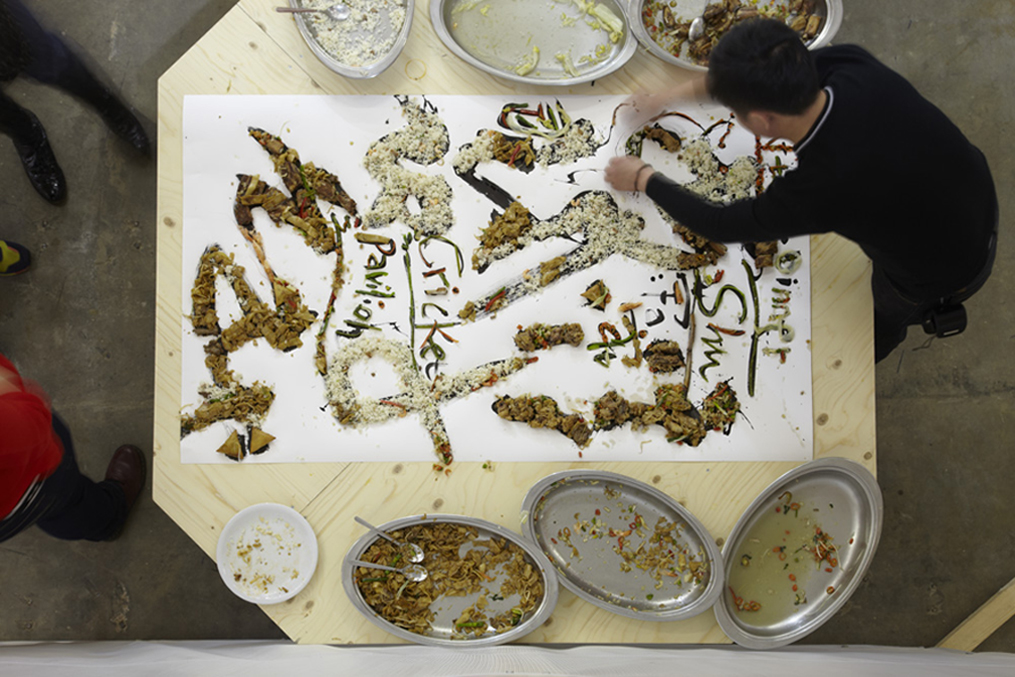 We're glad to bring to your attention the Yangjiang group solo show at Eastside Projects in Birmingham, in its final week. The Chinese group's project for visible was shortlisted among the four finalist proposals last Fall, and they're now closing their first solo exhibition in the UK.
Yangjiang Group are designing and building a new large-scale artwork based on a traditional Chinese tea pavilion as the focal point of the exhibition in Eastside Projects. Visitors are invited to use the ten metre square, four metre high wooden and plastic pavilion, and can climb the first floor to view eating and calligraphy in the gallery.

"After Dinner Shu Fa at Cricket Pavilion" is a prototype community use cricket pavilion that combines post-planning, social shu fa (traditional Chinese calligraphy) and a space for hosting, cooking, eating, photographing, and watching cricket. The project is part of the longer term ambition to design a new multi use Cricket Pavilion for Coniston Cricket Club in the Lake District.

On 16th March a meal took place in the pavilion and, after dinner, guests watched the artists form a series of shu fa works from the food left over. The shu fa has then been photographed and large scale billboard posters have been pasted onto the walls of the gallery surrounding the pavilion.
to read more about the project go to Eastside Projects' website.
Images are courtesy of Eastside Projects