At its 4th edition, The Visible Award conducted its biennial Temporary Parliament in the United States, at the Queens Museum on December 2, 2017.
The event has convened a Temporary Parliament that engaged new audiences with nine art projects shortlisted for this year's award. Members of the public and assembled experts and guests from many fields gathered to experience presentations, discussion, and debate, followed by an open vote that has determined the recipient of the 2017 Visible Award. The public jury session around the ten shortlisted projects was introduced by Michelangelo Pistoletto, and chaired by Laura Raicovich, Director of the Queens Museum. Elvira Dyangani Ose, Senior Curator at Creative Time and previous Visible curatorial advisor, took over the role of the advocate for all the ten shortlisted projects.
The Queens Museum has a long-standing commitment to socially engaged art, and it's New York City Building was the location of early meetings of the United Nations from 1946-50, making it ideally suited to host Visible's Temporary Parliament. This history was influential in determining the Queens Museum as a partner and impacted the design of a physical space of the Parliament, that could facilitate a democratic decision making process.
The Visible temporary parliament has been conceived by London based design studio The Decorators, as an assembly, questioning the spatial typologies that have dominated parliament chambers from Athenian times to the present day.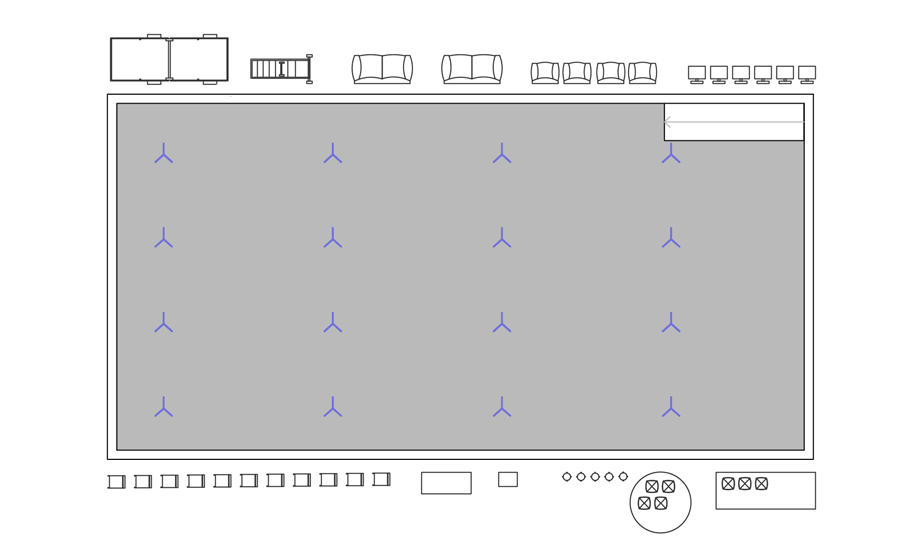 In order to design a parliament, however, you first have to decide what kind of parliament you want it to be. For the design of this year's Visible Parliament, taking place at the Queens Museum in New York, we have questioned the spatial typologies that have dominated parliament chambers from Athenian times to the present day. The worldwide social movements that have emerged in the last decade remind us that it is in the public assembly that space for direct democracy can be created, by making use of what is already in place and most accessible. To address this design-democracy paradox we invited the Visible Award jury to assemble, from an inventory of the museum's furniture, a temporary space to gather, listen and debate. The Decorators

Please download the 2017 Visible Temporary Parliament Program