Karrabing Film Collective wins the 2015 Visible Award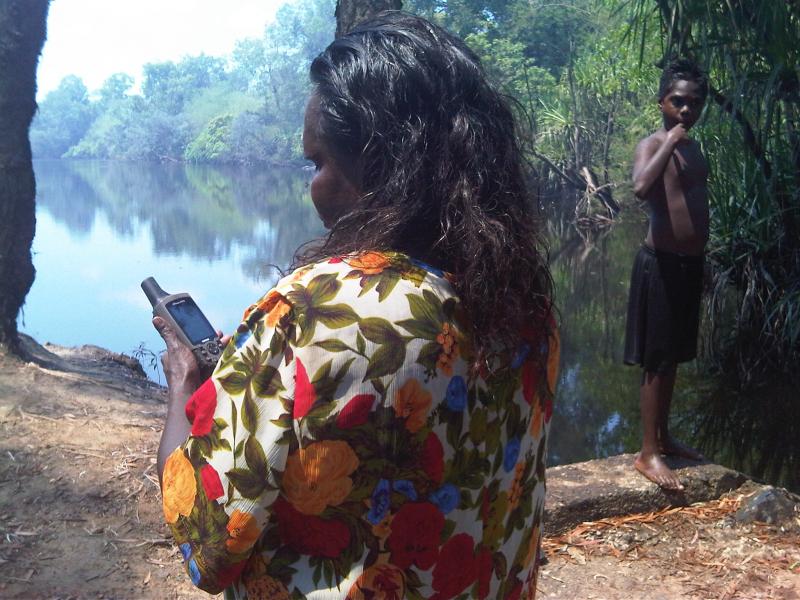 This Saturday 31 October Visible and Tate Liverpool hosted a temporary parliament at the Council Chamber of Liverpool Town Hall inviting the public, together with a group of invited experts of socially engaged artistic practices, to select the winner of the 2015 Visible Award.
The Visible Award is the first European award for socially engaged artistic practices in a global context. Taking place in the grand Council Chamber of Liverpool Town Hall the live audience and jury voted for The Karrabing Film Collective with their project Salt as the winner of this year's award.
The Karrabing Film Collective is a grassroots Indigenous based media group. Most Karrabing live on a rural Indigenous community in the Northern Territory, Australia with low or no income.
Salt comprises five ten minute films, shot by Karrabing members on iPhones. Filmmaking provides a technique of self-organisation and social analysis and, through screenings and publications, a means for them to articulate themselves within the knowledge and understanding of contemporary art and audiences. Film acts as a form of survival, a refusal to relinquish their country and a means of investigating contemporary social forms of inequality.
The winners were told via Skype they had won the €25,000 prize. On the 13th of November in framework of Visible on the High Line: Making Collaborations, at the Creative Time Summit The Curriculum, the collective will be presented the award.
There was live blogging from the event, for E-flux conversations, conducted by Emma Sumner, which can be read here.