The publishing project took shape between the spring of 2009 and 2010. Nine curators were involved in researching for the book, which was edited by Angelika Burtscher and Judith Wielander and published by Sternberg Press, Berlin.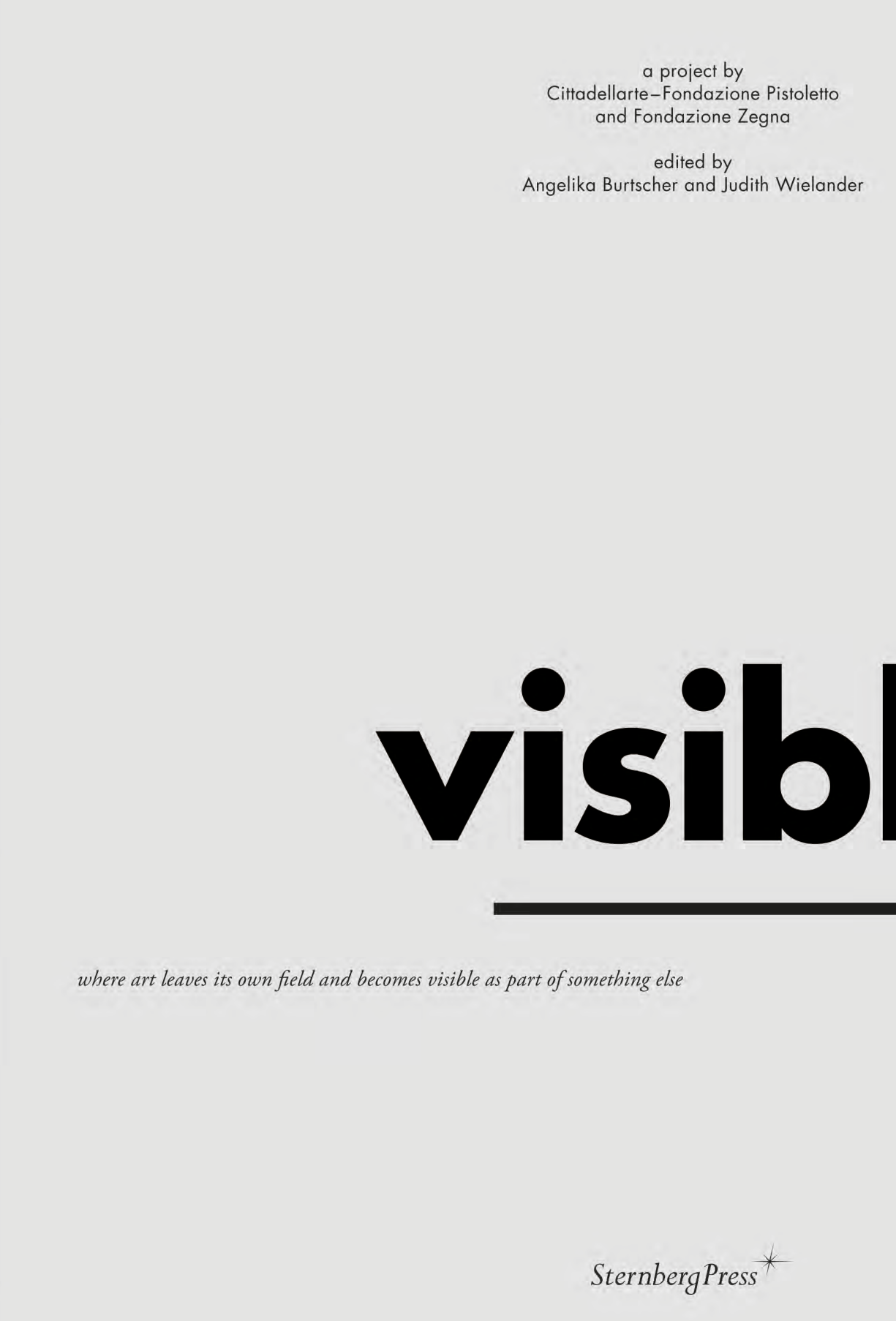 click on the cover to download the book
The curators present recent artistic productions, all containing a critical observation of the social, cultural and political landscape they are part of and from which they draw inspiration. The result of this process is a reconnaissance tour of forty-one artistic positions involved in building or rebuilding the imagination of the present. The interdisciplinary ideas published in this volume consign to art the potential for acting and deciphering commonly acknowledged codes of the world, reinterpreting the events of history and thus guiding their influence on our future. The forty-one artistic processes described in this publication are ideal for building up hybrid, transversal, and open narratives.
9 curators
Cecilia Canziani, Anna Colin, Hu Fang, Emiliano Gandolfi, Julieta González, Raimundas Malašauskas, Mihnea Mircan, Gabi Ngcobo, and Elvira Dyangani Ose.
41 artists
Alterazioni Video, Maria Thereza Alves, Aspra.mente, Patrick Bernier and Olive Martin, Anna Best, Francisco Camacho, CAMP, Santiago Cirugeda (Recetas Urbanas), Teddy Cruz, Neil Cummings and Marysia Lewandowska, Fadaiat, Cao Fei, Frente 3 de Fevereiro, Sou Fujimoto Architects, Goldin+Senneby, Gugulective, Zheng Guogu, Jeanne van Heeswijk, Paul Ramírez Jonas, Alon Levin, Goddy Leye, Jill Magid, Darius Mikšys, Nástio Mosquito, Ciprian Muresan, Jesús Bubu Negrón, Offer and exchange, Progetto Diogene, Publink, Wanda Raimundi-Ortíz, Pedro Reyes, Anna Scalfi, Jonas Staal, Xu Tan, Javier Téllez, Tercerunquinto, Bert Theis, Ana Laura López de la Torre, Judi Werthein, Ming Wong, Mlu Zondi with an essay by Saskia Sassen.
About the author
Judith Wielander is an independent curator based in Brussels and Lecce. Her main curatorial research is focusing on the intersection of Art and Social Engagement. She has been curator at Cittadellarte – Fondazione Pistoletto from 2002 to 2010. Among numerous exhibition projects, she initiated and developed in 2010 with Wael Shawky the film trilogy Cabaret Crusades producing the first film The Horror Show File; co-curated the Belgian Pavilion at the 14th International Architecture Exhibition at La Biennale di Venezia 2014 and co-curated Le Jardin Essential - Parckdesign 2016, in Brussels. Currently, she is developing with the artist Nico Docks the program Expanding Academy at the Royal Academy of Fine Arts in Antwerpen. Judith Wielander co-curates with Matteo Lucchetti the Visible Project since 2010.