Visible at the Center for Historical Reenactments, Johannesburg.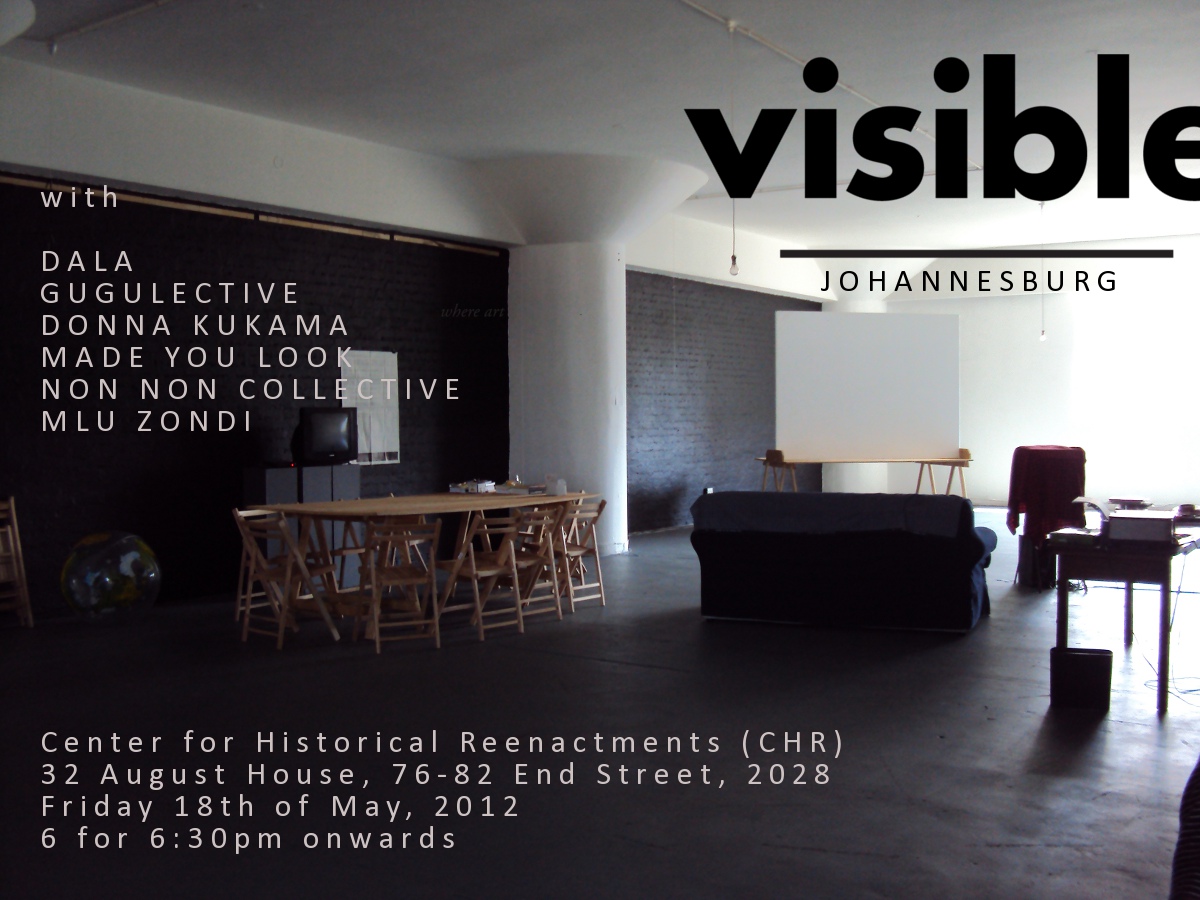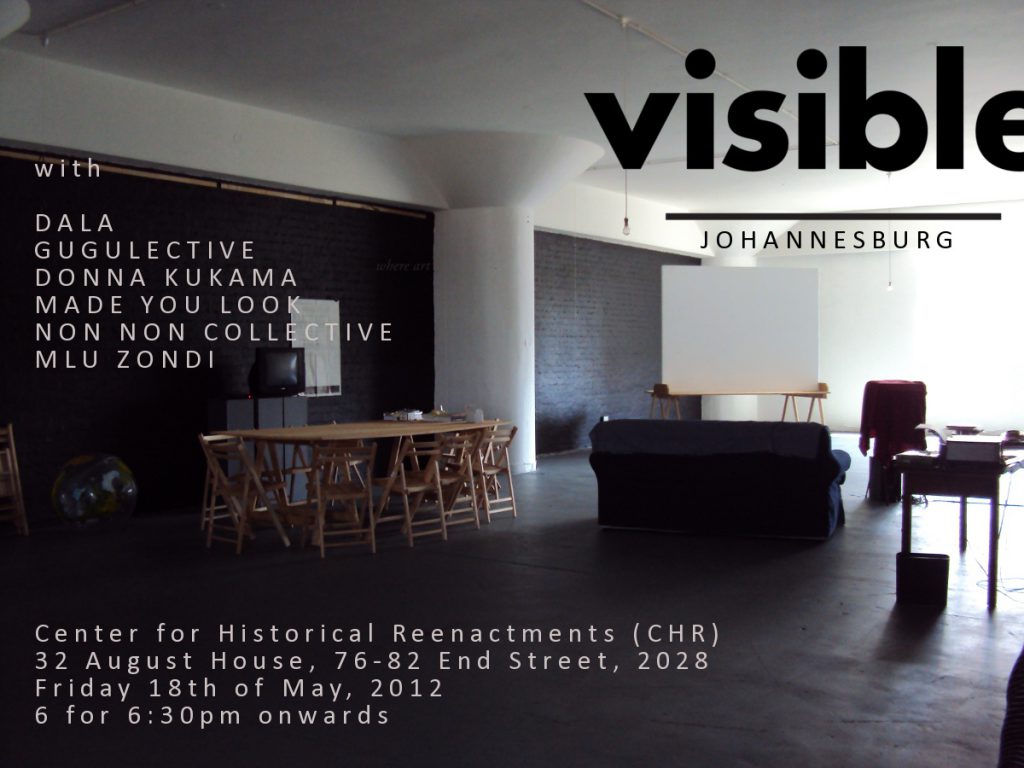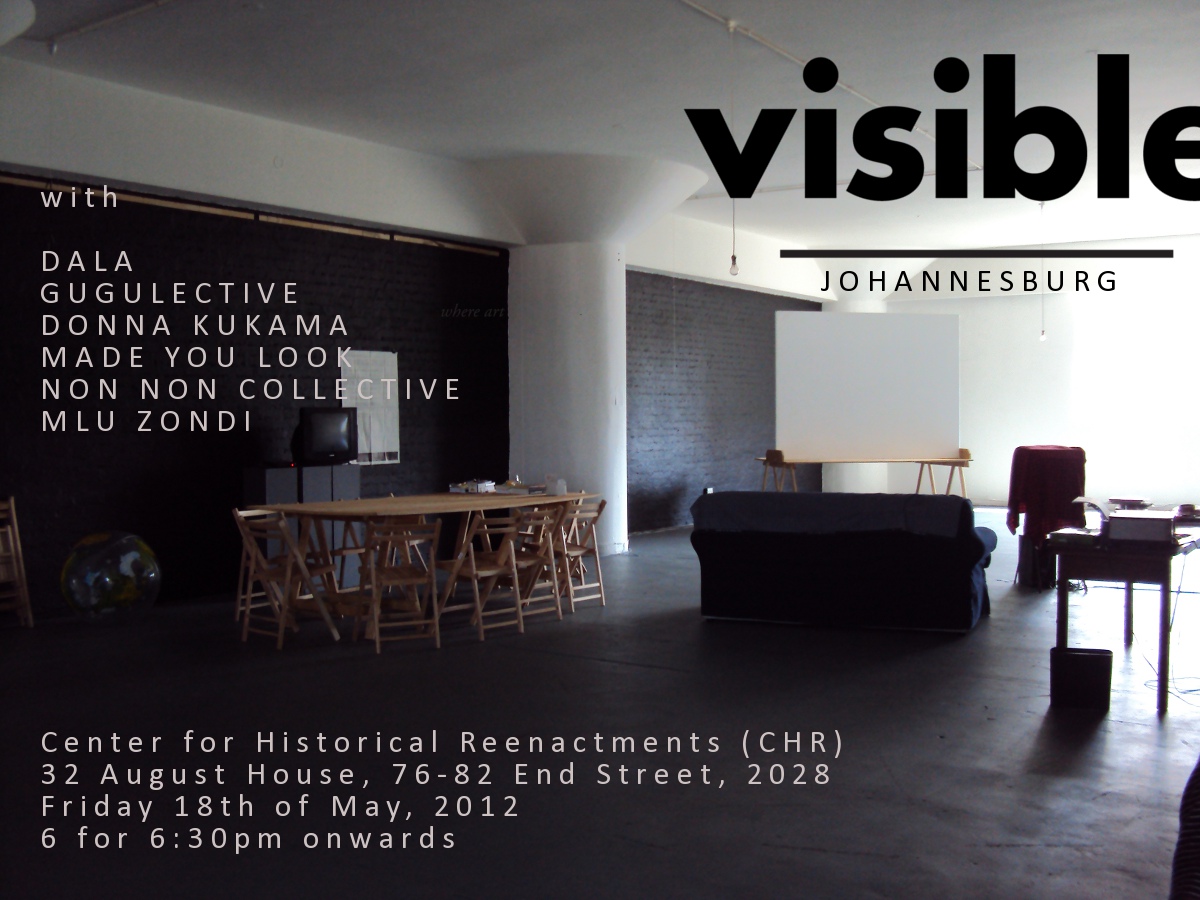 On the 18th of May, starting at 6:30 pm, a talk around the visible platform will take place as well as a roundtable involving a group of South African artists and collectives, some of whom are already part of the visible network. The event, curated by Matteo Lucchetti, co-curator of the visible project, and Gabi Ngcobo, member of the curatorial advisory board, aims to present the project to the local audience engaging in a conversation around some of the common issues and topics for art practicioners that operate in a constant dialogue with the social sphere. The list of invited artists includes Dala, Gugulective, Donna Kukama, Made You Look, NON NON Collective, Mlu Zondi.
The Center for Historical Reenactments is also hosting a Visible screening program, featuring works by Alterazioni Video, Dala, Jeanne Van Heeswijk, Nastio Mosquito, Marinella Senatore e Ming Wong. 
Download the pressrelease
The event is part of the activities that visible is dedicating to its focus on Africa for the year 2012. Read here the report on the research trip to Addis Ababa that Judith Wielander made last April.