Visible partners with Lafayette Anticipations for the 2019 Award.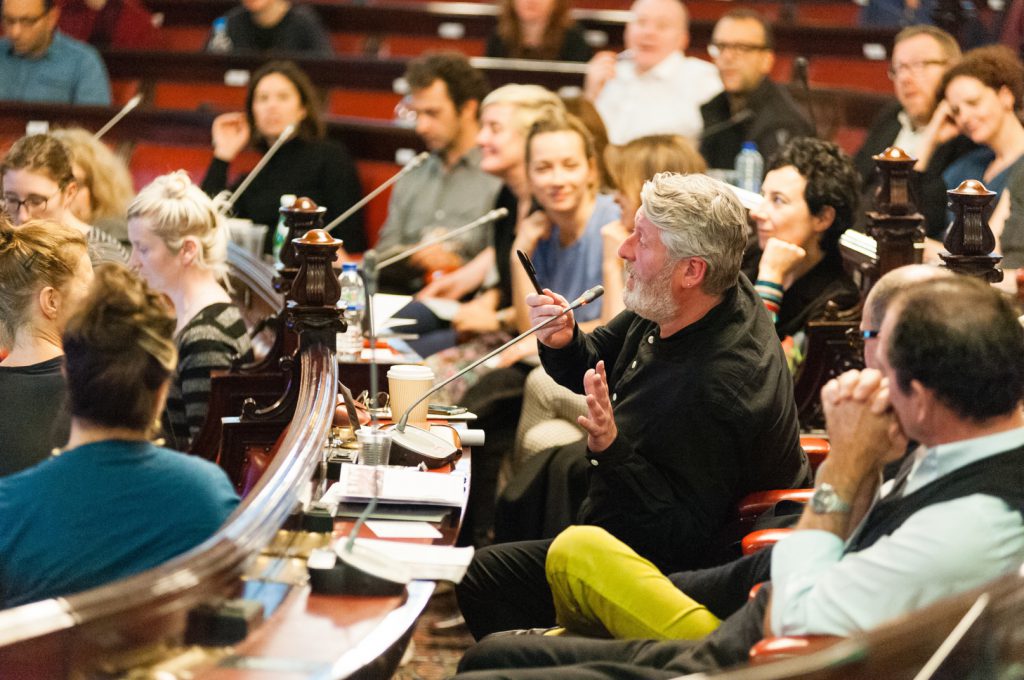 On Friday 16 November 2018, 2-5pm, the Visible selection committee composed of art experts will announce up to 10 shortlisted projects, at Lafayette Anticipations, from a long list of 67 projects nominated by an international curatorial advisory board. The announcement will be followed by a public discussion around the development of the 2019 Visible Award temporary parliament. As the last phase of the award, the temporary parliament is an event during which the recipient of the 25,000 euros award is decided after a day-long public debate. The 5th edition of the temporary parliament will take place in Paris in November 2019.
In 2019, the Visible Award returns to Europe, after working with the Queens Museum in New York in 2017. The previous editions took place at Tate Liverpool, Liverpool (2015); Van Abbemuseum, Eindhoven (2013); and Serpentine Galleries, London (2011). Besides the temporary parliament, the year-long collaboration with Lafayette Anticipations will be made up of two residencies with shortlisted projects from 2017, which will be accompanied by a range of public events.
On Friday 16 November 2018, from 2pm to 3pm, Visible, Cittadellarte – Fondazione Pistoletto, Fondazione Zegna and Lafayette Anticipations will announce the shortlist to the press and the public. From 3pm to 5pm, everyone is invited to joina public assembly with Paris-based artists, curators and organisations to discuss the development of the temporary parliament and its constituents for November 2019.
With the presence of the members of the selection committee : Charles Esche, Director, Van Abbemuseum, Eindhoven; Gabi Ngcobo, X Berlin Biennial Curator; and Xiaoyu Weng, associate Curator of Chinese Art at the Solomon R. Guggenheim Museum, New York; alongside with Visible project chief curators Matteo Lucchetti and Judith Wielander; François Quintin, Director, and Anna Colin, Associate Curator, Lafayette Anticipations – Fondation d'entreprise Galeries Lafayette; Paolo Naldini, Director, Cittadellarte – Fondazione Pistoletto; and Andrea Zegna, council member of The Fondazione Zegna.